I was getting some quality retail therapy time on the square recently, and it hit me–that afternoon slump that can only mean it's coffee time!
Luckily, I was right near Cianfrani Coffee Company.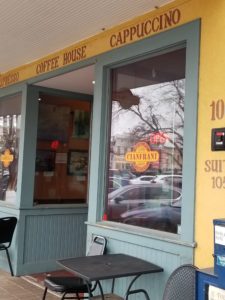 It's such a quaint, inviting coffeehouse. It has artwork displays, tons of comfy seating, lots of clever coffee cups for gifts, a great selection of deli offerings, pastries, and the heavenly aroma of delicious coffee hanging in the air.
It's a popular place, so I waited a moment or two to place my order. That gave me time to peruse all the delicious pastries, and the enormous coffee cup selection.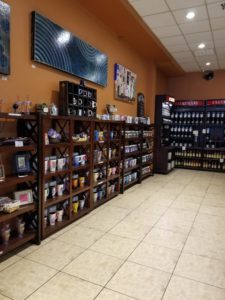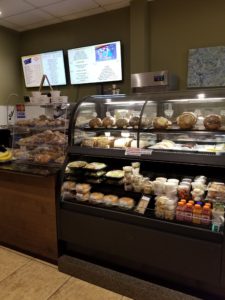 It took some thinking, but I finally decided on a super strong coffee called a Cardiac Arrest. It's a double shot of espresso with regular coffee. Not for the faint of heart, obviously.
And to round that jumpstart off, I sat down to enjoy some music, and an incredibly delicate blueberry scone.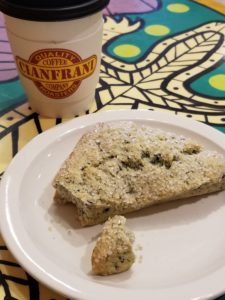 Oh, and Cianfrani has a beautiful view of the Williamson County Courthouse. Perfect for people watching.  Great coffee, relaxing atmosphere, gorgeous view of the most beautiful town square in Texas. Definitely a place to frequent.
I may have to go back this week just to try the muffins….