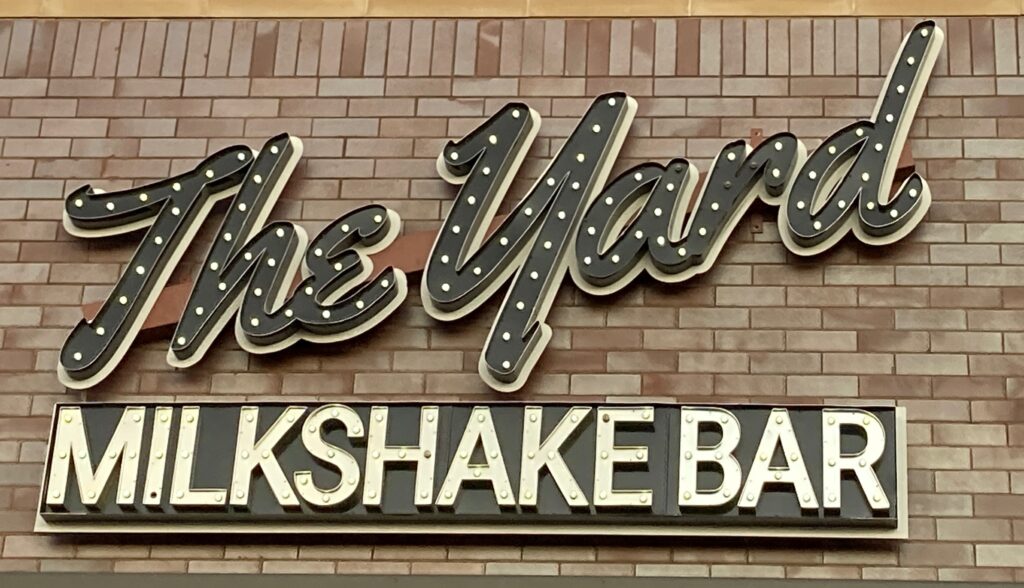 I scream, you scream, we all scream for…The Yard Milkshake Bar!! Wow!! Talk about not-your-normal ice cream stand. Since we had a gift card, we decided to indulge ourselves.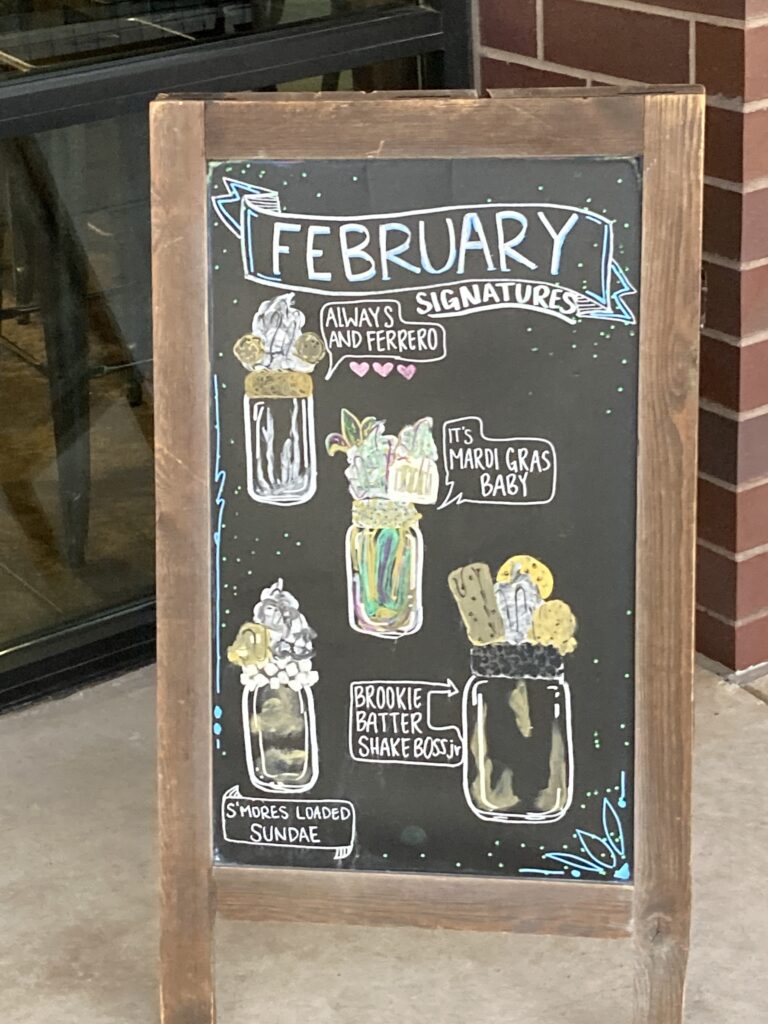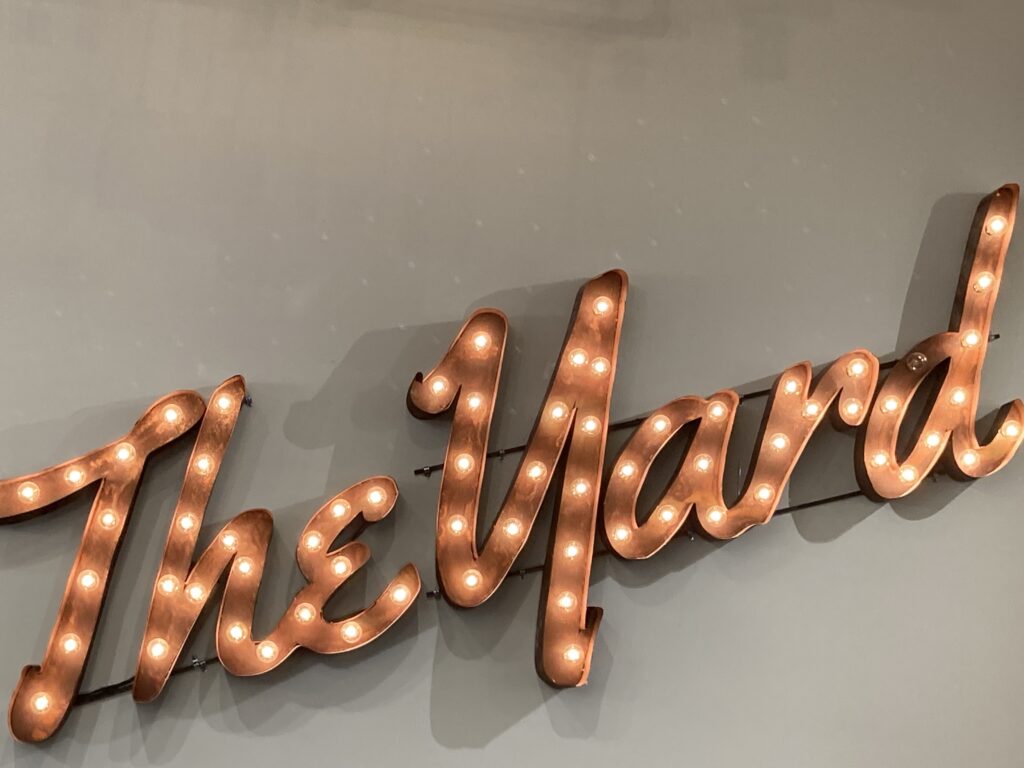 The bright, cheery shop offered so many possibilities—shakes, sundaes, cups, cones, floats, sprinkles—even cookie dough pops.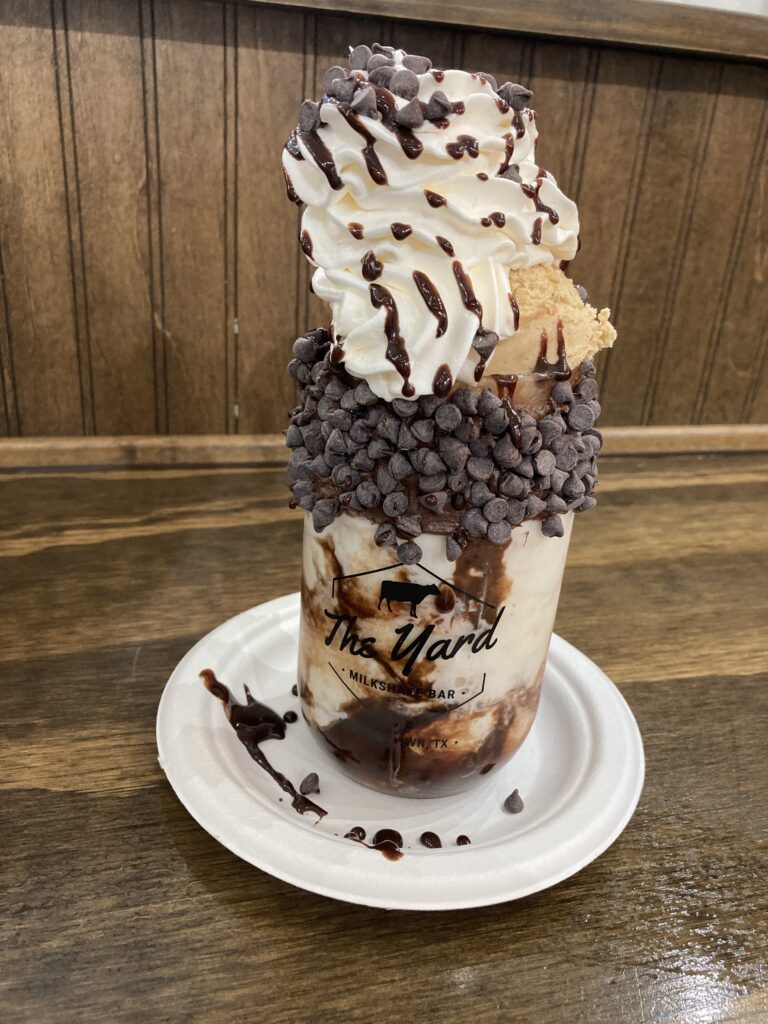 We narrowed it down to either a banana split or a cookie dough sundae and went with the cookie dough, and it didn't disappoint!
If you get your sundae in a mason jar at The Yard Milkshake Bar, you get to keep it. Granted, your sundae in a take-home mason jar is about $15. But, that's what gift cards are for!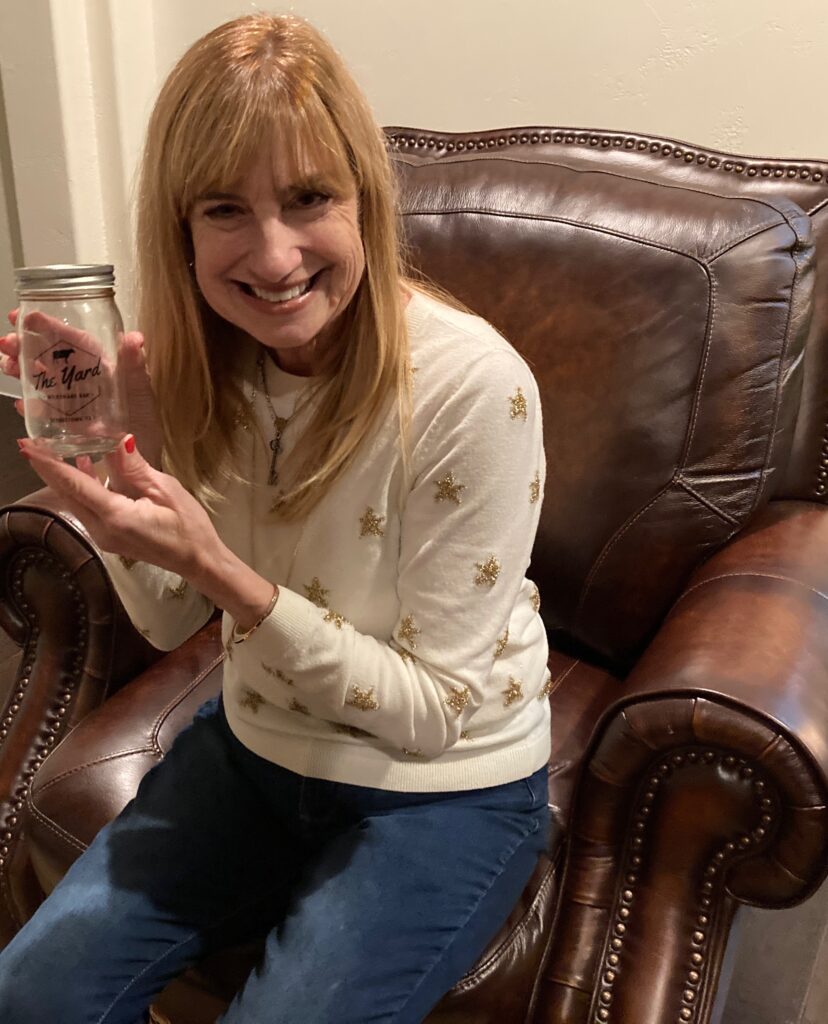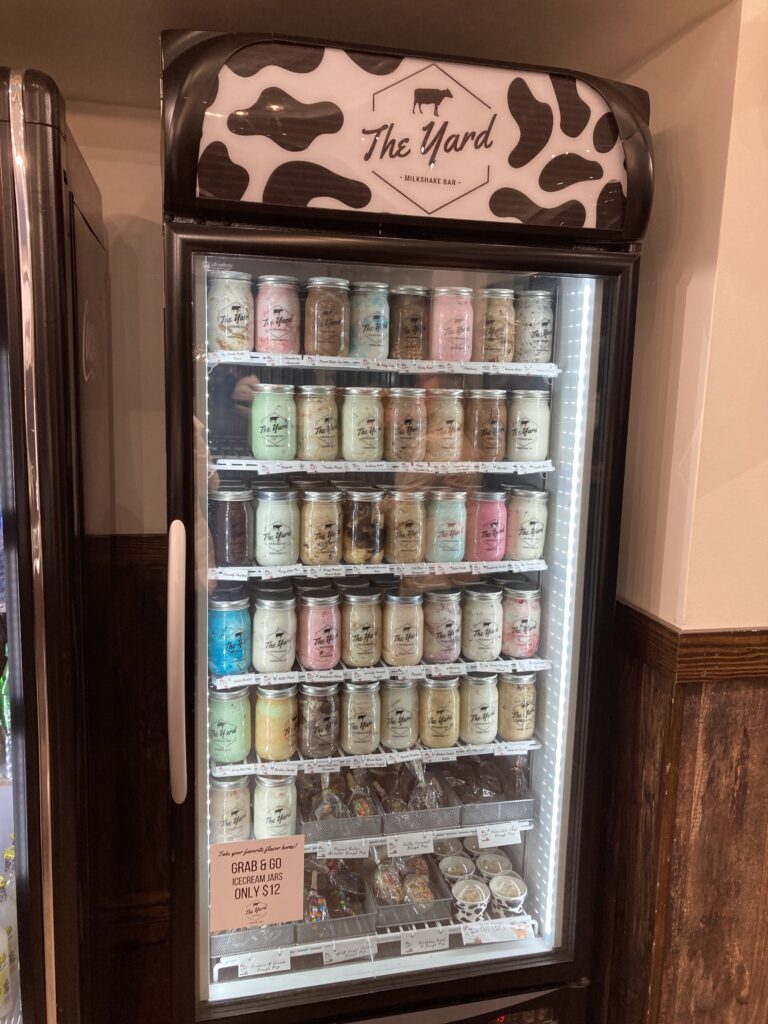 Grab and Go available as well.