If you're looking for a cozy coffee shop to hang out in Georgetown, Texas, look no further than Black Sugar Caffé. This charming cafe is located in the heart of Georgetown's historic downtown district and has quickly become a local favorite.
As soon as you walk into Black Sugar Caffé, you're greeted by the friendly staff and the aroma of freshly brewed coffee. The decor is a perfect blend of rustic and modern, with exposed brick walls and contemporary furnishings. Whether you're looking for a quiet spot to work, catch up with friends, or simply enjoy a delicious cup of coffee, Black Sugar Caffé has got you covered.
One of the standout features of this coffee shop is the quality of their coffee. Black Sugar Caffé uses only the finest beans, and their baristas are highly skilled at preparing the perfect cup. Whether you prefer a classic espresso, a creamy latte, or a refreshing iced coffee, you're sure to find something to suit your taste.
But Black Sugar Caffé is more than just a coffee shop. They also serve a variety of tasty pastries and baked goods, including croissants, muffins, and scones. And if you're in the mood for something more substantial, they offer a selection of sandwiches and salads made with fresh, locally sourced ingredients.
What really sets Black Sugar Caffé apart, though, is the warm and welcoming atmosphere. The staff is always ready to chat and make recommendations, and the cozy seating areas make it easy to settle in and stay awhile. Whether you're looking for a quick caffeine fix or a leisurely afternoon spent sipping coffee and reading a book, Black Sugar Caffé is the perfect place to do it.
Here is something that is especially amazing about Black Sugar Caffé–its mission statement. Once you read their mission statement, this is a place you will want to support:
"Black Sugar Caffé, a company with a heart, aims to provide consumers with a total care experience that brings value with an amazing sensorial journey of sight, taste, sound, touch, aroma, and ultimately a space with unique ambiance where people can come together to enjoy extraordinary food, exceptional conversation, and amazing environment. It is Black Sugar Caffé's further mission to give. Giving brings warmth to people, and we vow never to look away from the less privileged. Black Sugar Caffé believes in caring for the needy and feeing the hungry. Each day we save extra food for the hungry and the homeless, not to be famed for its action by to do the right by people. Giving is the ultimate life accomplishment."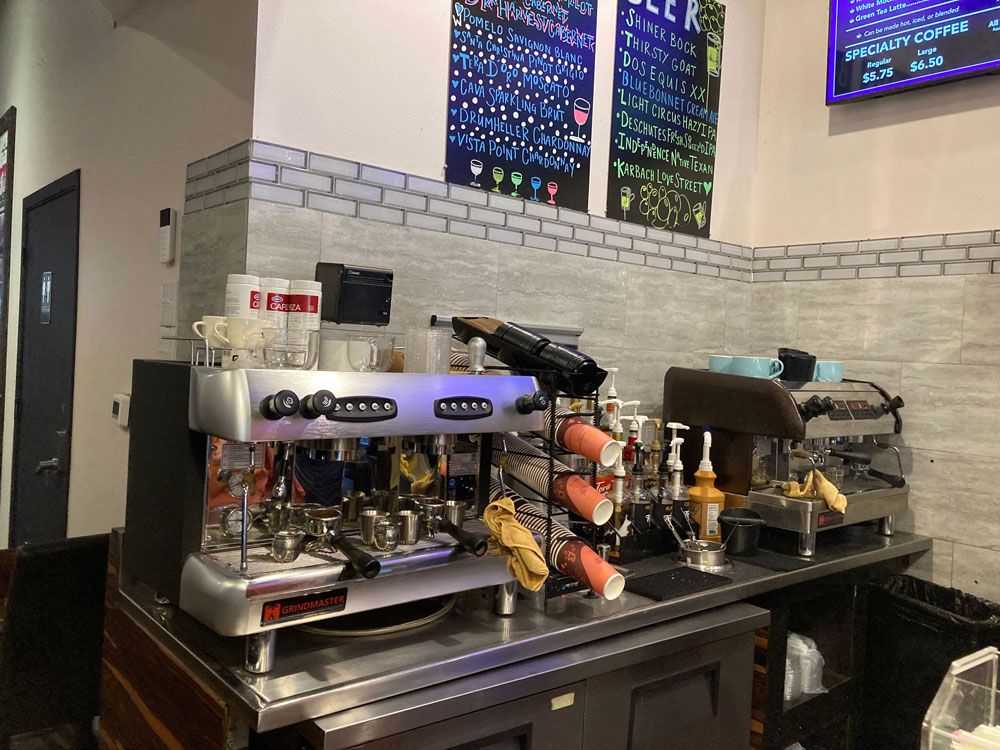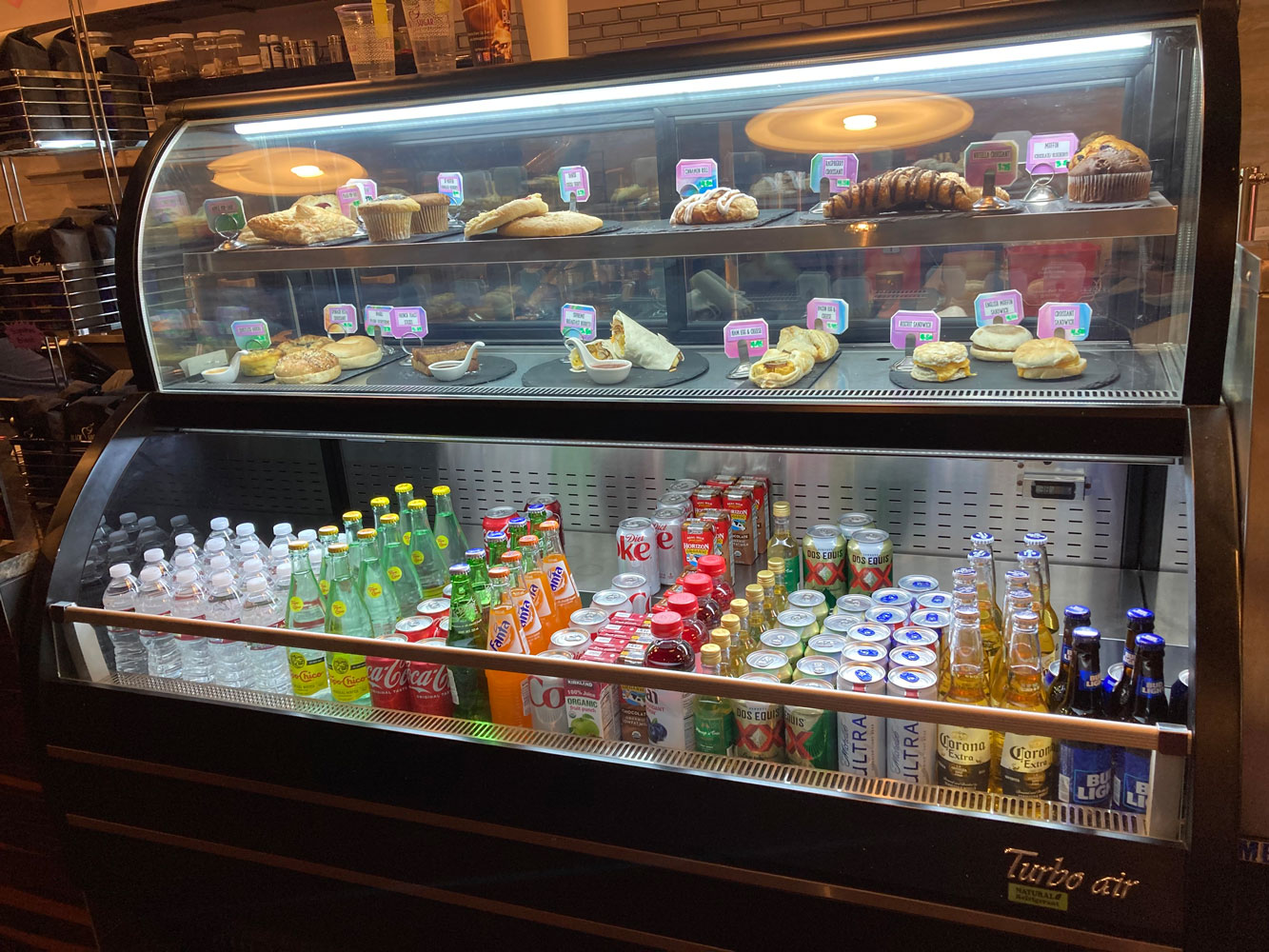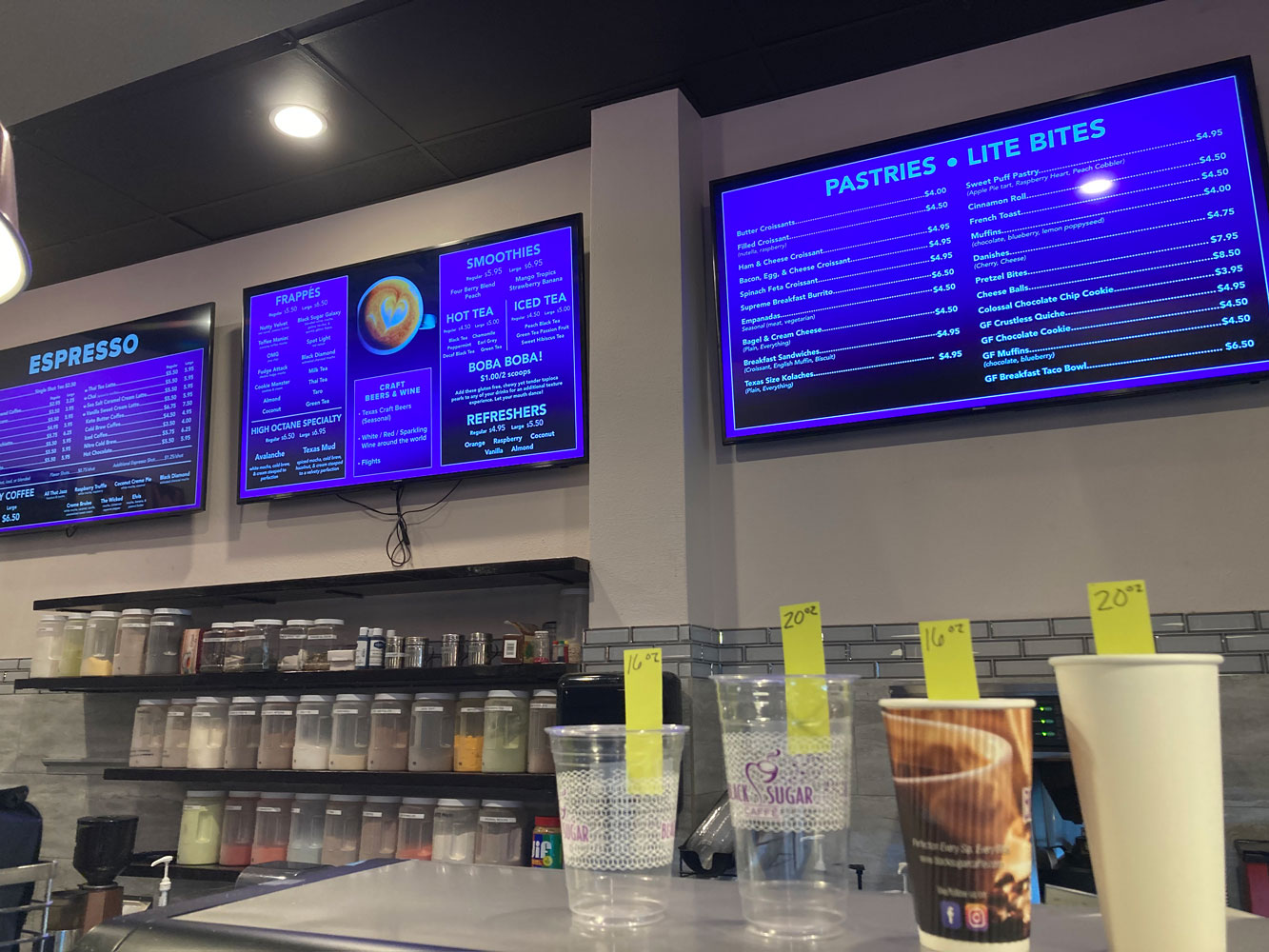 So if you find yourself in Georgetown, Texas, be sure to stop by Black Sugar Caffé. With its delicious coffee, tasty treats, and friendly atmosphere, it's sure to become your new favorite hangout spot.