Tony and Luigi's Restaurante
For a delightful culinary experience, Tony and Luigi's Italian Mediterranean Restaurante in Georgetown, Texas, is a great choice.  Tony and Luigi's opened in 2008 and features traditional classic favorites and original new dishes.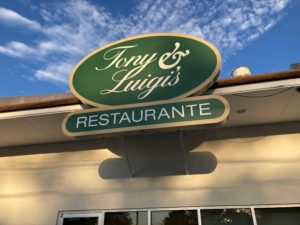 We needed a nice restaurant for a birthday dinner, and this was a great choice! The service was friendly and fast…and the food= divine.  The homemade rolls come out piping hot, and of course, you can't eat just one.  No way!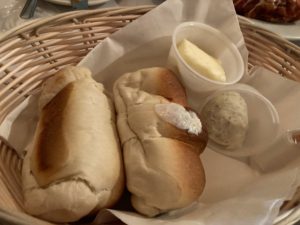 Our dinner fare included the following:
Chicken Parmesan
Spinach Salad
Cesar Salad
Wine.
It was absolutely delicious–no doggie bag necessary.?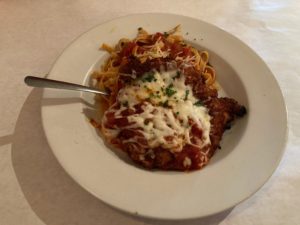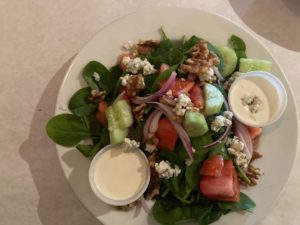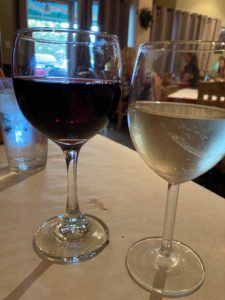 The server brought out the dessert cart, but we were waaaaay to full (Did I mention the rolls?).  Fun to look!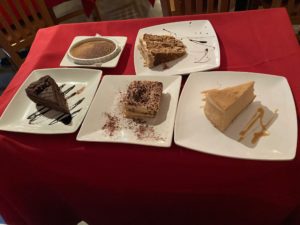 Tony and Luigi's A Frank Sinatra Tribute entertains Thursdays from 6:00-9:00 PM (reservations recommended). The website notes Dine-in, Curbside, and Delivery options.  Be sure to call or check the website for possible changes: http://tonyandluigistx.com
If there are any negatives, it might be that the acoustics are not great, so it might be a little loud…a booth is best.
I would highly recommend Tony and Luigi's. We've been going there for years, and it never disappoints.