Surprise! Guess what's nestled inside the Georgetown Public Library? It's the Red Poppy Coffee Co. Fun, Unique, Yummy, Gotta Go!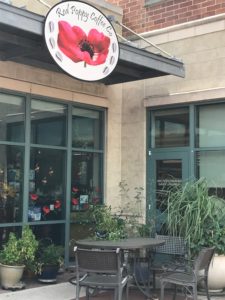 On a pretty day, enjoy your banana peach smoothie or gourmet organic coffee sitting near the bubbling fountain and happy flowers.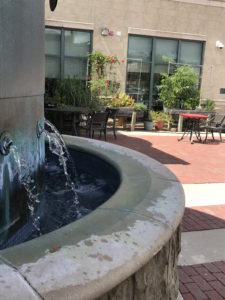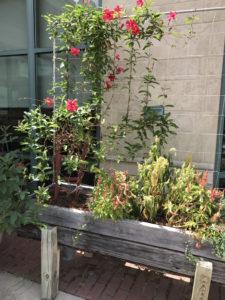 Hungry? Lisa will whip up Dewey Decimal Deli Sandwich, or maybe you'd rather devour a Novel Pimento Cheese Sandwich Plate.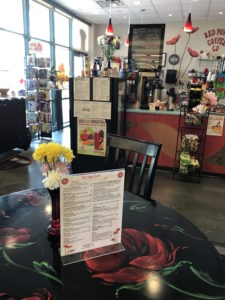 My favorite?
Iced Decaf Americana made with soy, light ice, add Stevia….and books!