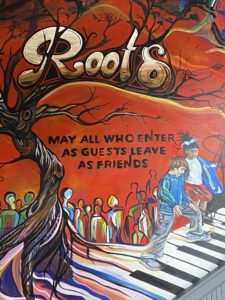 If you've read here for a while, you'll notice I've blogged about Roots in Georgetown before. And yet, here I am again! That's because it's such a great place it deserves to mentioned again!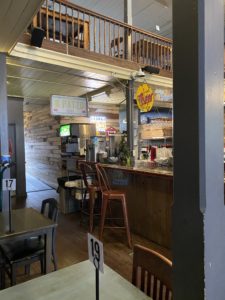 You see, this town square icon is considered so for good reasons. It's humble, charming, consistent, and big on quality. The menu has not changed much, because what they do, they do well. The decor might have new murals periodically, but the same quirkiness remains.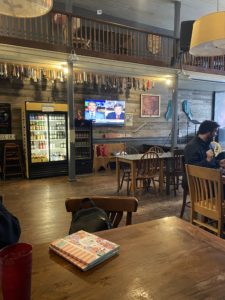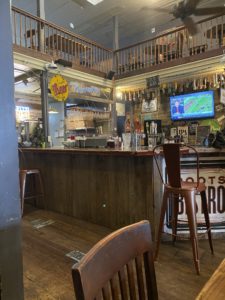 When you enter, it's like the world fades away a bit, and you're enveloped in a perfect blend of past and present. (as well as the aroma of some of the best pizza around!)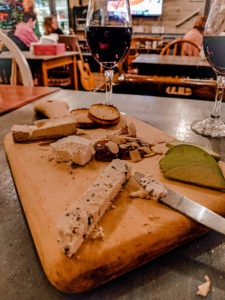 And it's not just the good food. Oh no! There is a steady schedule of live music on their very cool stage.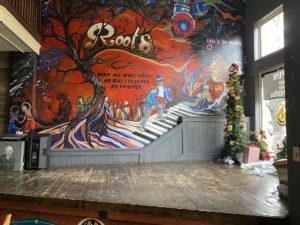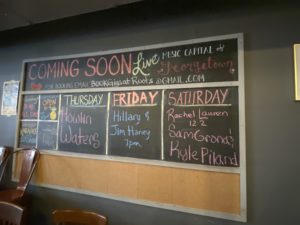 And there is karaoke! If you know karaoke fans, you now they are loyal to their favorite places. And Roots is certainly a favorite! It's often quite hard to find an empty seat on karaoke night, and karaoke fans fill the place with so much energy, you might even find yourself stepping up to the mic! The Tuesday night crowd is like a family of their own, and are always happy to bring that enthusiasm out in everyone around them.
Locally owned and operated, the staff at Roots really do make you feel like family. Roots has clung to the belief that kindness really does matter in service, and sincerity must be served right up with it.
It's the little things like these that keeps Roots a favorite spot for many people in and around Georgetown. It's safe to say Roots' roots have grown quite deep, and they show little sign of stopping.
Roots Bistro is located at 118 W 8th St #101, Georgetown, TX
Follow me on social media!